As a pioneer in the MVNO and global connectivity services market, we were sad to hear the recent news that balloon-powered Internet company Loon, part of the Alphabet and Google families, has reached the end of the road.
In a blog post
Loon's CEO confirmed that the project was "winding down" after failing to find a sustainable business model.
"While we've found a number of willing partners along the way, we haven't found a way to get the costs low enough to build a long-term, sustainable business. Developing radical new technology is inherently risky…
We talk a lot about connecting the next billion users, but the reality is Loon has been chasing the hardest problem of all in connectivity — the last billion users: The communities in areas too difficult or remote to reach, or the areas where delivering service with existing technologies is just too expensive for everyday people".
Commercially sustainable business model still elusive for operators connecting the unconnected
We wrote about Loon last year when it's 4G balloons launched in Kenya after nine years of R&D and testing. We were looking forward to offering Loon connectivity to our customers too.
Most of our healthcare and maritime clients have keyworkers in remote areas who need reliable broadband to do their jobs. Mobile is the only way to cost-effectively access broadband in such areas. Our Global SIM cards were specifically developed to seamlessly connect to the best 2G, 3G, 4G or even 5G network in any area.
According to this post by Alastair Westgarth, he admits that "when I first heard about a crazy idea baked up in the labs of Google X to send balloons into near space to connect people in internet-less blank spots around the world. Frankly, I didn't think it would work. It seemed too crazy, even for a company with a reputation for making the outlandish possible".
Crazy. Outlandish. But, of course, no bad thing to try and fail rather than never to try.
Everyone at Telecom26 sincerely hopes that the technology developed by Loon will morph into something else that will help improve connectivity in the world's most remote areas.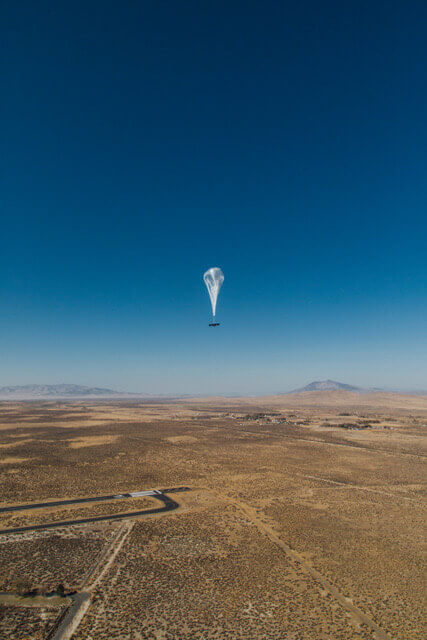 Wholesale Model for Mobile in Rural Areas
For a number of years, the idea of building wholesale networks in rural areas has been mooted with operators sharing the CAPEX cost.
For Telecom26 with our MVNO model of course we have no problem with sharing and we would love to see "regulators pressure previously reluctant MNOs to start offering services in these areas". This is a subject we will return to in the future.
Providing Seamless Global Connectivity
Moving on from Loom and focusing on other providers of mobile services,we wrote previously about how it's actually quite difficult to find out how many MNOs there are in the world.
At Telecom26 the magic numbers are currently 620 and 220. That is, we can provide our customers with access to 1100 cellular networks from over 620 mobile operators in 220 countries and territories. North Korea is our only gap and that is only due to the fact that roaming is not allowed on the country's networks.
Providing our customers with access to the best available network wherever they are in the world has been key to our success. You can read about how we put our Global Roaming service together here.
We offer a full range of connectivity options including 5G, LTE, WiFi, IoT, private networks, 2G, 3G and 4G, as well as offshore connectivity capabilities.
So please Get in touch to find out how Telecom26 can help improve global connectivity for your team, wherever they are in the world.